Prime Minister of the Republic of Serbia Ana Brnabic and Minister of Foreign Affairs Nikola Selakovic today had separate meetings with non-resident Ambassador of the Republic of Estonia to Serbia, seated in Budapest, Kristi Karelsohn.
Brnabic underlined that, bearing in mind that Estonia was one of the world leaders in the IT sector, there was room for improvement of cooperation in that area and added that Serbia was making advances in the development of e-Government.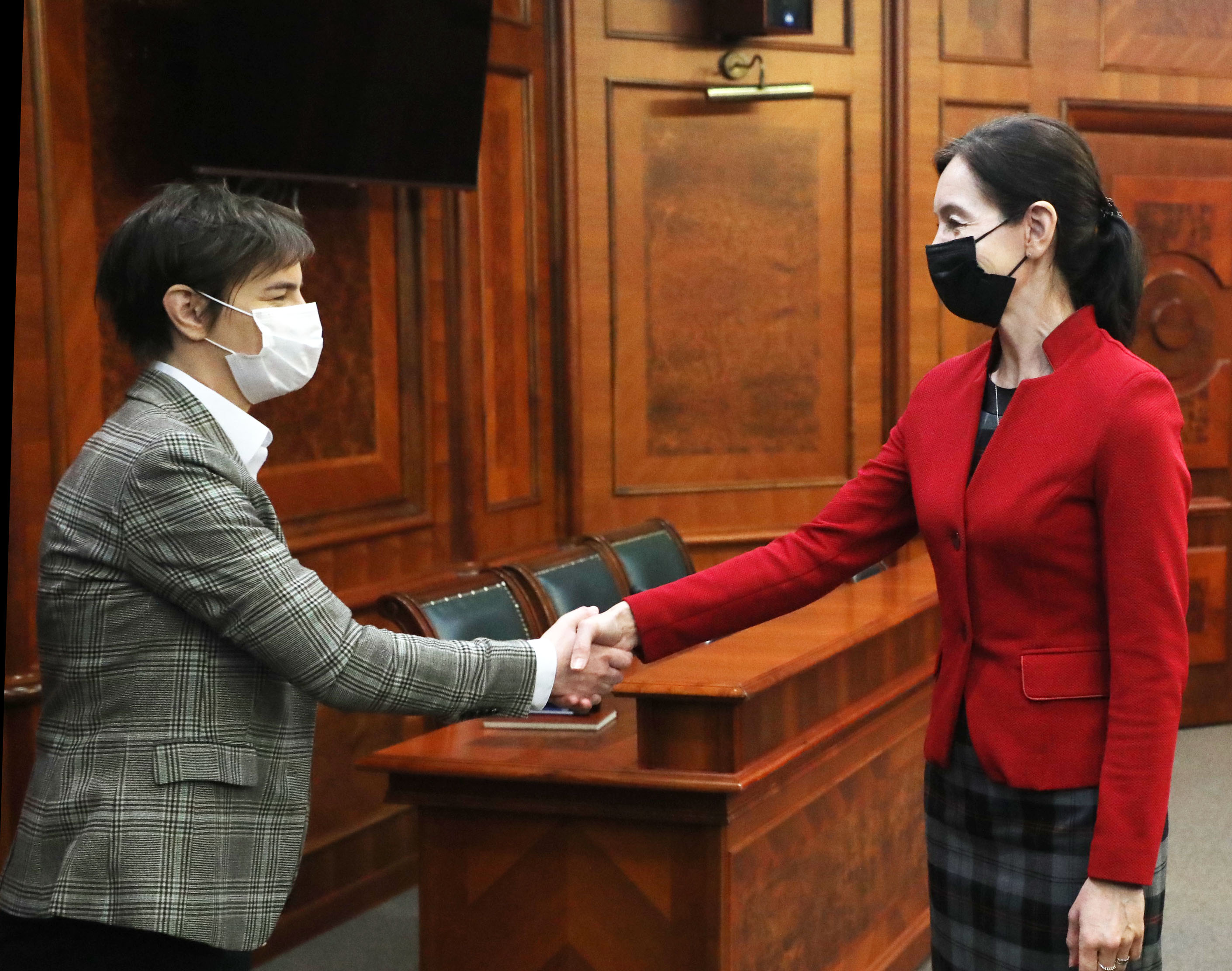 The two officials also spoke about the fight against COVID-19 and the progress in the immunization of population.
The Prime Minister pointed out that Serbia was not giving up the fight against the coronavirus and that, if this pace of vaccination of population continued, one million citizens would be revaccinated soon.
At the same time, as she added, Serbia was trying to help other countries in the region as much as it could to procure vaccines.
Prime Minister Brnabic expressed gratitude for the invitation to visit Estonia and at the same time invited the Prime Minister of that country to come to Belgrade, emphasizing that there was still a lot of room for improving bilateral cooperation between the two friendly countries.
Selakovic underscored that the bilateral relations between the two countries were good and without open issues, with significant potential for enhancement.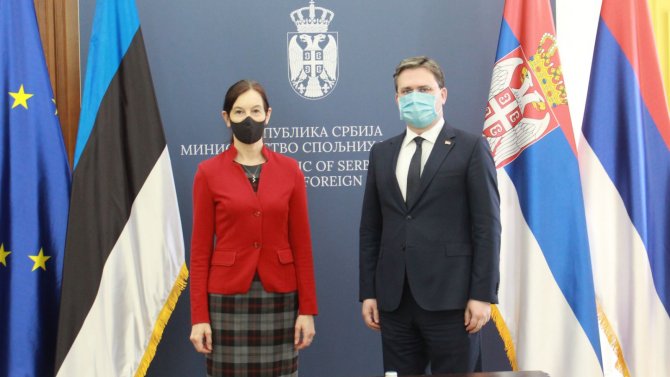 The Head of Serbian diplomacy thanked Estonia for its support to Serbia in the process of European integration and emphasized that reforms remained the focus of the Serbian Government, adding that the significant progress made by Serbia was not adequately reflected in the dynamic of accession negotiations with the EU. The Minister said that Serbia was encouraged by the messages that Estonia supported the EU enlargement agenda.
Minister Selakovic pointed out that Serbia wished to intensify all forms of economic cooperation with Estonia, which included increasing the trade in goods.
Selakovic expressed hope that, by joint efforts, the intensity of political dialogue and exchange of bilateral visits would increase, and having in mind the good relations between our countries, he called on Estonian investors to strengthen their presence on the Serbian market in the period ahead.
Ambassador Karelsohn pointed out that this year marked two decades since the establishment of diplomatic relations between Serbia and Estonia, and that the bilateral relations were developing in a good direction.
Speaking about the economy, she assessed that all countries were in the same or similar situation, and that the Serbian economy was stable even in such difficult times.
The Ambassador noted that it would be good to establish a closer cooperation between Estonian companies and the Serbian Chamber of Commerce.

Belgrade,
1 March 2021